The Future of
Koyanagi Farm Our Approach to
Sustainable Agriculture
SDGs are being taken up these days
Koyanagi Farm's Approach to the SDGs
Our responsibility to continue to grow rice on the land
we have been given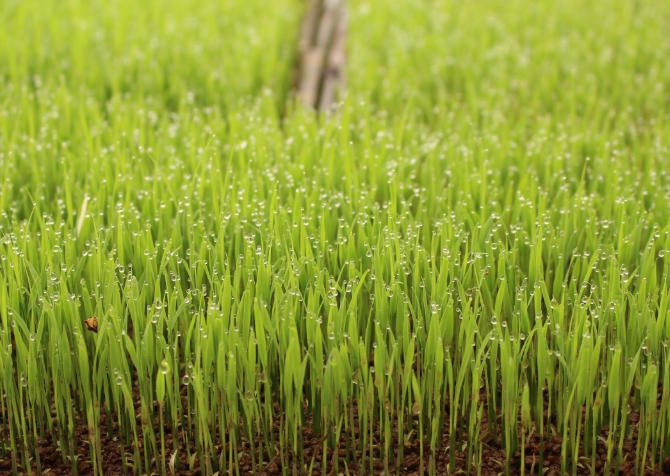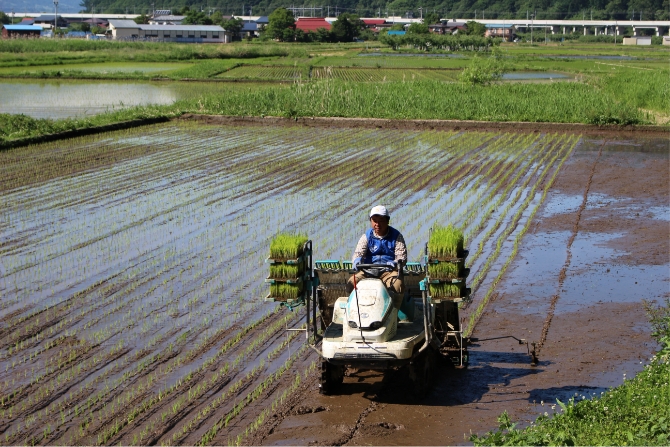 With global warming and climate change, we are now faced with the fact that the weather is changing in unexpected ways. The Chikuma River, which flows through Nagano Prefecture, also causes significant damage when it rains heavily. The area around Komaki Bridge features a flood control basin created to dissipate the river's force. Four instances of flooding within ten years…. Although rice is a water-tolerant crop, as it is known as paddy rice, the quality of the rice can be reduced depending on the time of the year. The disaster risk will be reduced by shifting the variety to be planted there for early maturing.
Our in-house recycling initiative for rice barn
The rice bran is always generated when polishing rice. In our farm, we return all of it to our own rice paddy as fertilizer. Rice bran is an effective organic fertilizer for soil improvement. Since there are soil properties that are more receptive to organic fertilizers and those that are not, we carefully select the rice paddies for fertilization.
Growing Rice and Making Sake
Cultivation of sake rice (rice suitable for sake brewing)
In spring, as the snow melts, preparations for rice planting begin. Seeds are sown, seedlings are nurtured, rice is planted, and the grass is cut. In the fall, the rice fields are covered with ears of rice and the harvest is ready. The rice harvested that year is then delivered to the sake brewery, where sake is brewed during the cold winter months.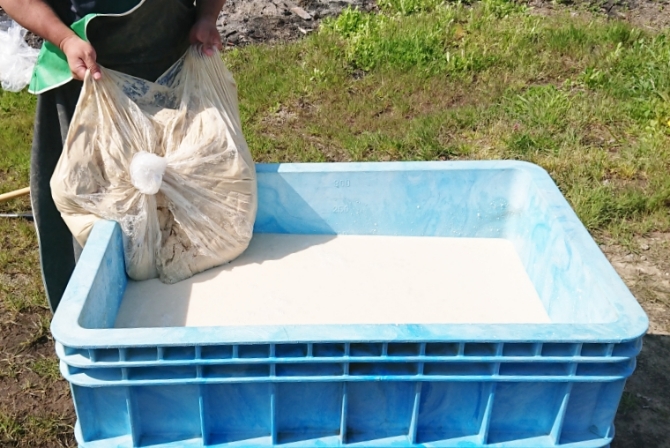 Use of Soy Sauce Lees
and Sake Lees
A new approach to recycling-oriented agriculture using unused organic fertilizers that have not been used in the community. Pressed Soy sauce lees and sake lees are used as fertilizer for rice paddies. They nourish the rice fields that would deplete during the fall. The rice grown there is processed into Japanese sake,mirin, and rice malt, not to not to mention rice, to be served on our tables. This is a cooperative effort by the local community to explore the possibilities of rice cultivation in the future.
Reasons to Choose Us
All rice is produced as specially
cultivated rice.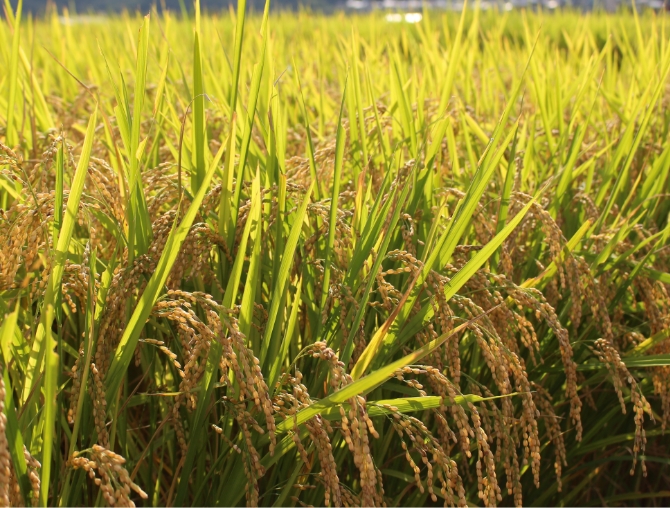 We cultivate our crops in a natural environment that changes daily with minimal use of pesticides and chemical fertilizers. We use high quality domestically produced fertilizers for each rice field and vary the amount, timing, and type of fertilizers. We are constantly researching to achieve a good balance of sweetness and texture that varies by variety.
Shipping to a wide range of diverse fields.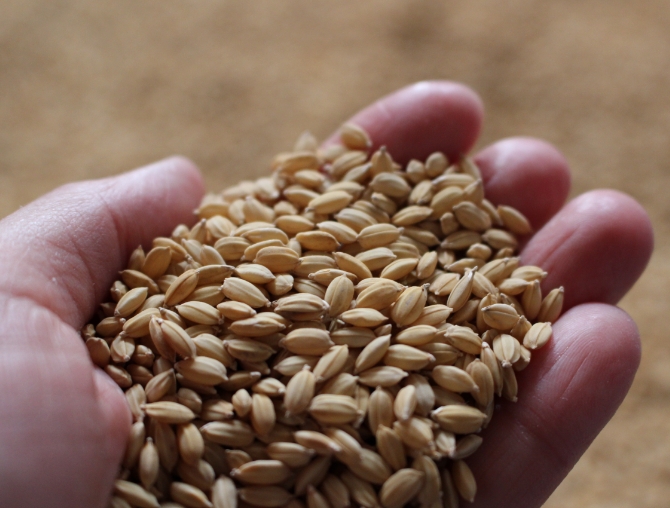 After harvest, all rice is inspected for agricultural products and stored in a temperature-controlled warehouse by lot number. Our staff tastes the rice as needed to ensure consistent quality. The rice is used at local Onsen Ryokan, sushi restaurants, Japanese restaurants and used for risotto in restaurants. We have also been used for sake breweries, Japanese confectionery stores, nursery schools, etc. Our rice has been loved for many years by specialty rice stores in various regions, and in recent years, various specialty stores overseas have begun handling our rice.
Listen to various voices of our customers.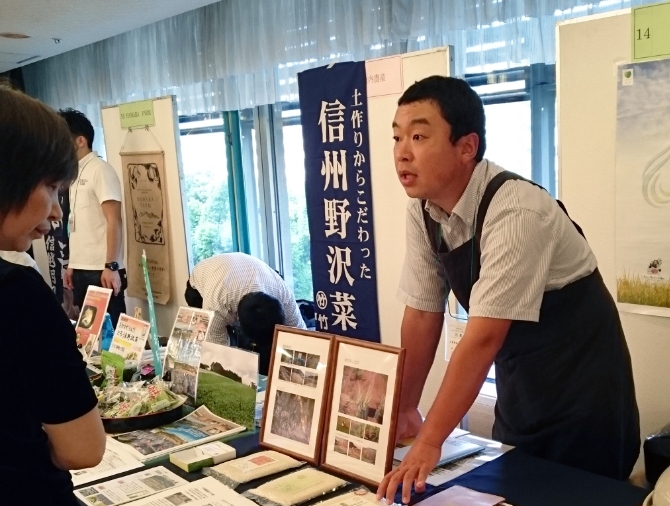 We listen to the voices of those who sell rice, those who make sake and sweets, those who cook and those who eat rice. We use these voices in our rice cultivation and product creation. We place importance on expanding the bonds of friendship and the appeal of rice through rice cultivation.
Lineup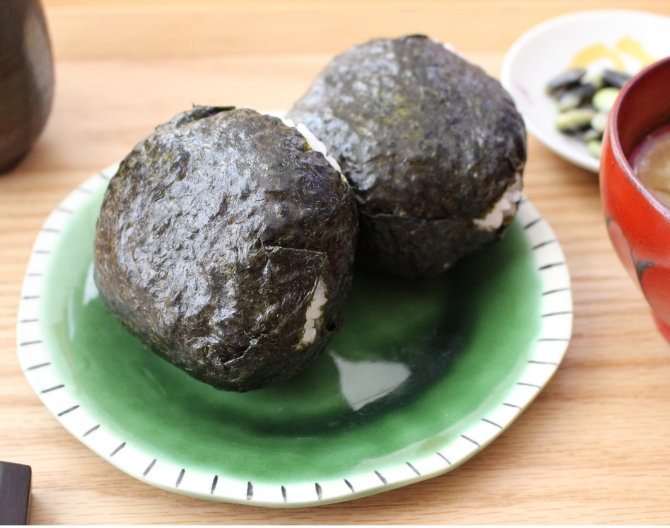 Koshihikari
A staple of Japanese rice. It is characterized by its firm and sticky texture. It is a versatile rice that makes Japanese food even more delicious.
more information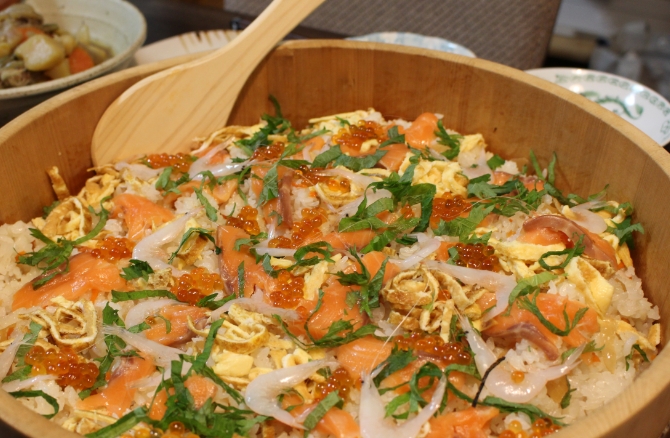 Kazesayaka
This rice is a perfect match for sushi rice. It absorbs moisture well, so it is useful not only for sushi rice but also for risotto, paella, and other dishes.
more information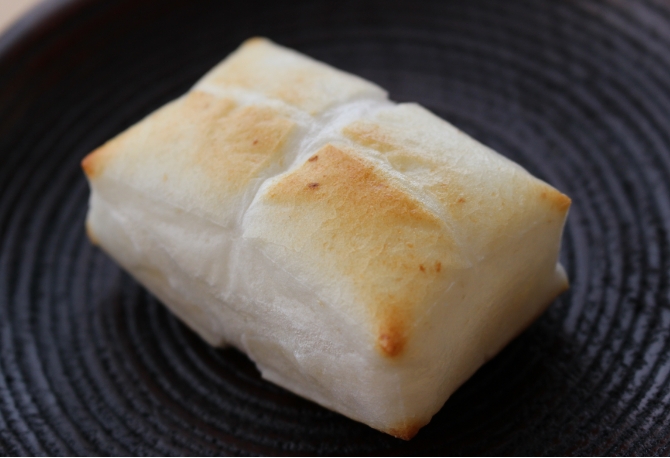 Sliced rice cake
100% glutinous rice grown by Koyanagi Farm. This rice cake is popular for its rice flavor and crispiness.
more information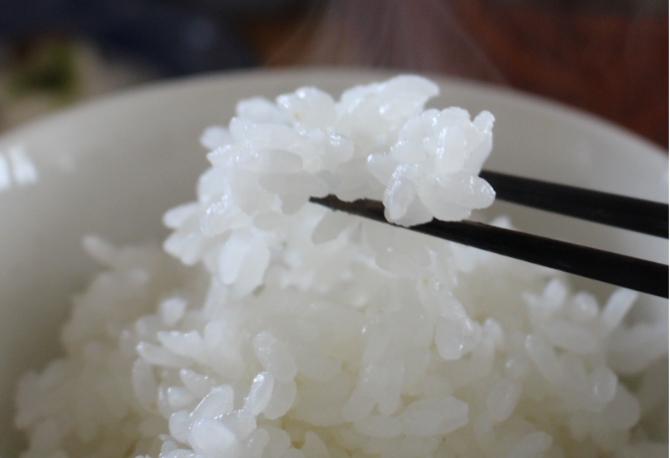 Retort packet rice
You can easily eat Japanese rice in a microwave oven. Two types of rice are available: Uruchi rice and glutinous rice. We also offer a set product with tsubu- an (sweet bean paste) that makes a great souvenir.
more information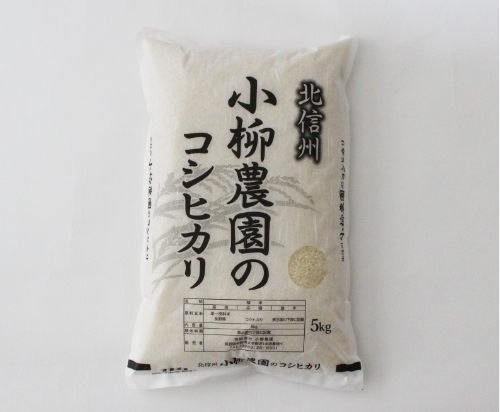 Koshihikari
This rice is so major in Japan that everyone knows about it. Our Koshihikari rice is easy to eat with just the right amount of sweetness and stickiness. The flavor of the rice remains even after the rice has cooled and can be eaten as onigiri (rice ball) or bento (boxed lunch). We recommend eating it as white rice without seasoning. Toppings can includ pickled plums and salmon. Natto (fermented soybeans) also goes well with it.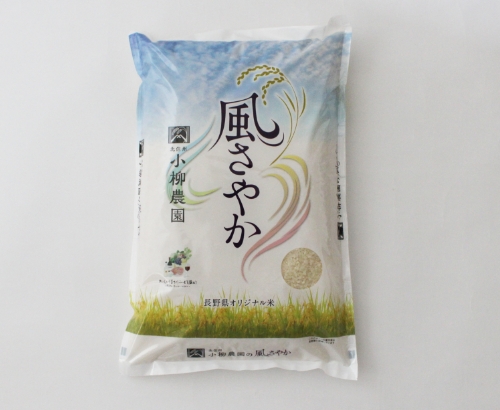 Kazesayaka
A new variety of rice introduced in 2013.
Our Kazesayaka is a refreshing rice that stands out for its delicious taste. It is ideal for sushi rice. When mixed with vinegar, it is not too sticky and makes delicious sushi rice. It is also recommended for rice bowls such as tendon bowls.
Sliced rice cake
This cut rice cake is made from our 100% specially cultivated glutinous rice field. This rice cake with slits in it can be easily divided into four pieces by hand.These small, easy-to-eat rice cakes are popular with both small children and adults.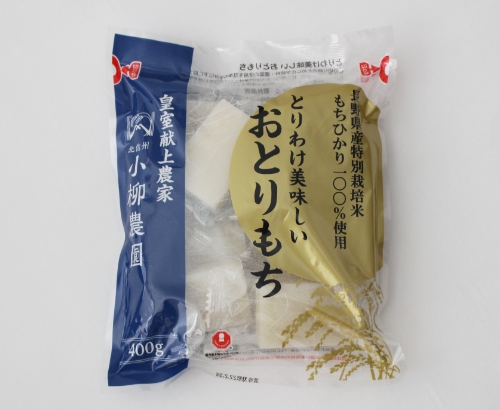 White rice cake
The flavor of the rice remains in the crispy rice cake. It can be used to flavor Japanese sweets such as kinako mochi (soybean flour cake) and anko (sweet bean paste), as well as to add baked mochi to soups such as zoni (thickened soup with red bean paste) and udon noodles. The best- before date: 540 days from manufacture.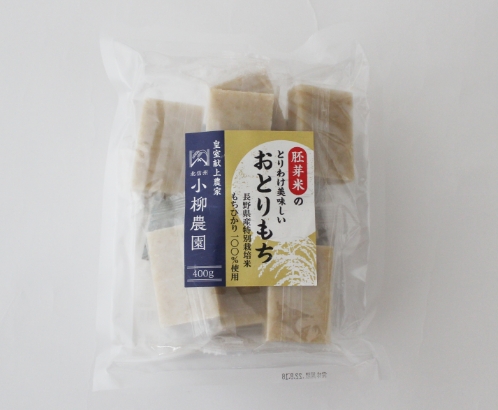 Brown rice cake
Rice cake with a delicious texture of rice grains. The savory flavor goes well with soy sauce and seaweed. With the recent health boom, brown rice cakes are very popular. The best-before date is 365 days from the date of manufacture. 
Retort packet rice
Japanese rice that can be easily eaten in a microwave. Retort rice made of glutinous rice is also available in a set with grains of sweet bean paste, making it easy to enjoy Japanese sweets. The best-before date is 365 days from manufacture.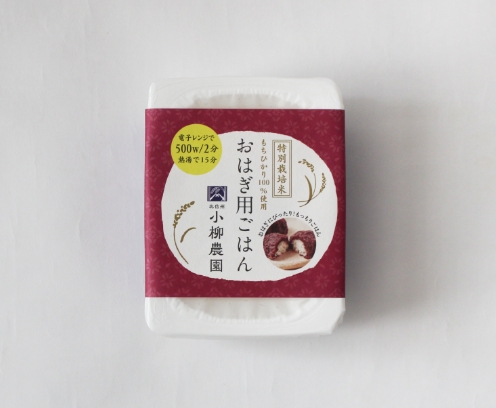 Rice for ohagi
Specially cultivated glutinous rice. Rice for making ohagi (rice cakes).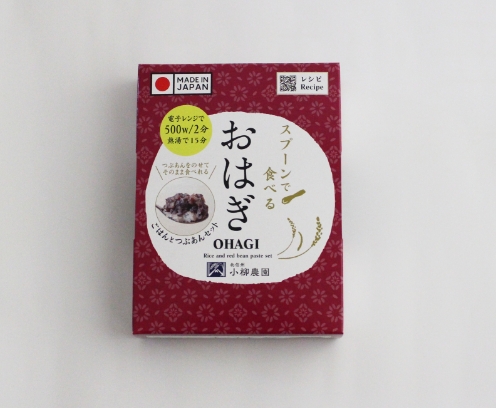 Ohagi with a spoon
A set of retort rice made of glutinous rice and sweet bean paste. Warm the rice in the microwave, place the tsubuan (sweet bean paste) on top of the rice, and scoop with a spoon to enjoy.
Awards
2012

Interviewed for Imperial Dedication (Hoku-shin Local, December 21, 2012 issue) 

2012

Received "Nakano City Agricultural Management Technology Encouragement Award"

2014

Received Special Excellence Award in "the Young Managers Category at the 16th International Rice and Taste Analysis Competition"

2015

Koshihikari received the Gold Prize at "the 12th Japan's Best Rice Contest in Shizuoka"

2015

Kazesayaka received a prize at "the 12th Japan's Best Rice Contest in Shizuoka"

2016

Won the Special Excellence Award in "the International Comprehensive Category at the 18th International Rice and Taste Analysis Competition"

2018

Kazesayaka won a category award in "the Osaka Icchan Umai Rice Contest"

2019

Received Minister of Agriculture, Forestry and Fisheries Award at "the 78th Chunichi Agricultural Awards"
Company
Company Profile
Company Name

Koyanagi Farm

Representative

Yasuhiro Arai

Address

1408 Yanagisawa, Nakano-shi,
Nagano, Japan

Phone number

tel 0269-26-0081 / fax 0269-38-0238

E-mail address

Business

Rice production and sales

Capital

4 million yen

Location of direct
sales office

1541-4 Kusama, Nakano-shi, Nagano
Company History
2002

Started farming and established Koyanagi Farm. Began efforts to reduce pesticide use

2005

Received certification as an Eco Farmer

2006

Obtained certification as an environmentally friendly agricultural product (specially cultivated rice) in Shinshu

2007

Began group rice cultivation efforts Discovered 2000-year-old paddy 2007 field ruins, multiple bronze daggers and bells at the Yanagisawa Ruins in Nakano City (first discovery in eastern Japan)

2008

Nagano Prefecture Designation of Origin Management System certification (Koshihikari)

2012

Awarded the Nakano City Agricultural Technology Incentive Award for the Imperial Ceremony of the Taste of New Year

2015

Certified under Nagano Prefecture Designation of Origin Management System (first ever certified Kazesayaka)

2016

Dedication of Meiji Shrine (every year since 2016)

2017

Nakano City Sake Rice Project started

2020

Changed the comapny name from Koyanagi Shoji Ltd. to Koyanagi Noen Ltd.

2021

Started recycling-oriented agriculture with local companies.